SalesLogix Tips: How to get a list of currently logged in users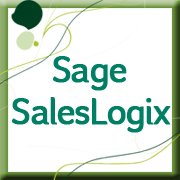 Ever wanted to log or display a list of the currently logged in SalesLogix users? There's a solution available in the form of a simple c# code snippet.
We're going to get slightly more technical than usual in our SalesLogix tip today. That's because both Steve Robertson and myself are at the Sage SalesLogix Boot Camp in Scottsdale, Arizona this week and the talk can't help but turn technical.
SData
During day one of the SalesLogix Boot Camp we heard a lot of questions relating to the idea of grabbing a list of the currently logged in users and displaying that data. A suggestion to the development team was to use SData to do so, however at present this is not possible.
C# Code
The only way we know to get a list of the currently logged in users in SalesLogix version 7.5.4 would be to connect to the SalesLogix licensing manager using the C# code snippet in the links below.
You can download the entire visual studio project at GitHub (if you're reading this and attending the Boot Camp, this will work perfectly on your 7.5.4 virtual machine), or for the code snippet that allows you to carry this out please see our Gist (links below), for this Gist to work you have to have referenced both the SLXSystem DLL (ProgramFiles SalesLogix Interop.SLXSystem.dll) and the SlxLicensingMgr DLL (ProgramFiles SalesLogix SlxLicensingMgr.dll)
The data returned from "GetCurrentUsers" will be a null value if no users are currently logged in, or will be a string array of the userid's of the currently logged in users – If a user is logged in twice (for example, once into the LAN and once into the Web) they will appear in the string array twice.
If you would like to use this code snippet, please feel free to do so, but we would appreciate an acknowledgment and link to this post through Twitter (@collierpickard) or other social media channels!
Go to GitHub or Get the Code Snippet
If you have any other ideas on how to generate this list, or talk about any other questions from the SalesLogix Boot Camp, leave a comment below.
Collier Pickard offer no warranty, expressed or implied for the code detailed here.