CRM for Manufacturing & Engineering
Capacity. Cashflow. Customers.
There are many pressures on manufacturing and engineering businesses. You need to manage the factory and optimise your capacity. You need to keep a keen eye on cash. And you need the right type of orders coming from your customers at the right times. So understanding your customers and knowing what might be in their pipeline is vital information. It's the detail you need to look ahead – capacity planning and cashflow requirements.
The knowledge to understand your customers and their plans is undoubtedly spread right across your organisation. Your sales people will have some insights, your production team will have more information, and your management team may have some long term relationships going back many years. So what benefits does CRM bring to manufacturing and engineering companies? The answer is simple – it can unite all the customer knowledge you have within your team and make it available for the whole team to share and understand.
Knowledge is power, they say. Using CRM technology to share the knowledge you have – especially when people don't have the time to sit down and chat things over regularly – will enable you to build a culture within your team which is customer-focused and which helps you predict, plan and keep your business in great shape.
Unsure which CRM system is best suited for your business? No worries at all! Get in touch with us and we'll arrange a consultation session to help you select the right CRM solution – just follow the link provided on the right.
Our Manufacturing & Engineering Customers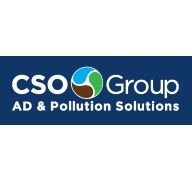 Where can I get more advice?
With us! If you need help with choosing a suitable CRM system for manufacturing and engineering, or you want to make sure that your CRM project will be a success, talk to our team. We offer a free, independent CRM consultation that will help you get started with your CRM project. During the session, one of our CRM experts will help you define your needs, what your goals are and what tools you need to achieve these goals. Schedule your CRM consultation now!