With CRM Development services to suit your budget, you can customise CRM to perform exactly how you need it to. Not every organisation can find the perfect CRM system straight out-of-the-box. Many need to be customised and developed to suit the way your business functions.
Our Technical Consultants have vast experience in CRM development to meet the needs of our clients' organisations. From simple customisations to intricate and expansive developments we can help you make your CRM system run the way you need it to.
As independent CRM consultants we do more than just CRM development. Our team of CRM professionals have been together for a long time and have created a lot of free reference material to help you understand all the subtleties of CRM and how it applies to your organisation.
Visit our CRM Resource Centre to view the complete range, or dive in with a look at understanding and interpreting the data in your CRM system with The Analytical CRM eBook:
Analytical CRM is the conduit to improving your customer relationship management culture and the effectiveness of your people who deal directly with your customers and your markets.
Analytical CRM provides the insight into what works and what doesn't within your Operational CRM – and so informs improvements in CRM best practice within your
organisation.
Uncover tips and tricks on getting the most from your CRM data in The Analytical CRM eBook, one of many free CRM resources produced by the team at Collier Pickard.
Read The Analytical CRM eBook Now
Our strategy is to drive shareholder value through sales growth and excellence in customer service throughout our business. Partnering with Collier Pickard has helped us to identify key technologies and business processes that support that strategy.

Ian Fraser, CEO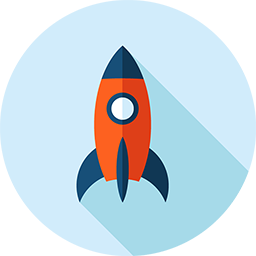 CRM Development
Develop and customise your CRM system to meet your unique requirements.
Out-of-the-box CRM systems are fine for some organisations, but sometimes you need more from your software. You need personalised CRM development and customisation.
Our team of CRM consultants and technicians are here to help. With over 400 successful CRM implementations under our belt, we're no strangers to bespoke CRM development and customisation work.
Whether the changes you need are large or small, we're on hand to help – with fully project managed CRM development work.
CRM Development available for:
Creatio CRM
Chrome CRM
Infor CRM
Maximizer CRM
Metis Professional Services CRM
Microsoft Dynamics CRM
As a medical charity, we run a complex operation for research grants and funds allocation. Collier Pickard has grasped these complexities and provides us with guidance, software tools, web integration and support services to exactly meet our needs. The partnership between our organisations is very beneficial.

Peter Bradbury, Chief Financial Officer
Not sure how much development you need just yet?
Maybe you don't have a full plan for CRM development yet. Maybe you know something isn't quite right with your CRM system but you're not sure how to fix it.
No problem!
Register for a free CRM consultation with one of our team today and we'll help you find the right way to overcome any issue with CRM you may have, whether through CRM development, training or some other form of change. We're here to help!