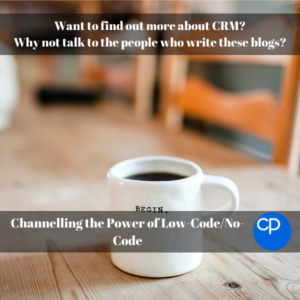 Low-Code/No-Code tools have the power to completely transform a business, but to understand how, it's important to get an overview of what these tools really are. The defining characteristic of low/no-code is in the name itself – these tools allow you to develop software by taking away most or all the hard-coding aspects. Essentially by simplifying the coding process and turning it into an intuitive, modular process, low-code and no-code tools offer a more agile alternative.
Effectively, the power of low-code is in the speed at which business value can be created.
Shifting Tech Trends
More often than not, the business ecosystem follows the evolution of technology. Technological breakthroughs like TV, Computers, and the Internet revolutionised entire industries (and even created new ones) with regards to advertising, business management, and customer relations, etc.
Thanks to how far technology has taken us, the average consumer today has considerably more information available to them than ever before, completely changing the way businesses interact with their customers. With the amount of information and options available, consumers hold the cards, and it's up to businesses to offer the most convenient, personalised, and financially sound options to stay competitive.
Thanks to this ever-evolving environment, businesses must be able to adapt to stay ahead of the competition.
Agility in Business
Working from home, ordering exclusively online, and conducting meetings through video conferences have become all too familiar over the last two years. Unsurprisingly, this has forced practically the entire market to adapt to what became the 'new norm' (Is anyone else bored of this term now?).
Agility is very much the 'new norm' buzzword, businesses have had to completely change the way they do things to stay afloat. Low-code and no-code tools are now, more than ever, something that businesses are turning to. These tools come into their own in this evolving market, as it pairs perfectly with automated workflows, department interconnectedness, and business flexibility overall. As a result, it's no surprise that the low-code development technologies market alone has grown over 60% since 2019.
Thanks to their use of intuitive interfaces and drag-and-drop functionality, low-code tools offer a simpler approach to software creation. This modular development opens the possibility for both professional and "citizen" developers to create apps of varying complexity quickly to suit business needs. In fact, nearly 60% of custom app development now is done outside the IT department.
Uses of Low-Code
Low-code and no-code platforms can be used to create a variety of software, as their inherent intuitiveness allows for great flexibility. With user-friendly interfaces and drag-and-drop functionality, it allows users to build anything from customer-centric applications to specific third-party solutions.
Building a company-wide app for various business tasks is anything but easy, however, low-code tools can help bridge that gap. From the simplest customer-focused undertakings to complex business processes, low-code tools prove to be a flexible, personalised, and effective option.
Conclusion
Low-code and no-code are the new generation of development tools. They cut down on time, cost, and general inefficiency. With these tools, a disjointed collection of specialised departments could transform into collaborative, flexible, IT-capable teams. Citizen developers and the hassle-free app development that stems from top-to-bottom low-code integration can make day-to-day work more flexible, predictable, and efficient.
It might be a challenge to even consider switching to low and no-code tools, but in truth, there is no better time than now. As shown by tech and retail trends in the 21st century and the recent market disruption on account of the pandemic, being versatile and flexible is key.
If you'd like to find out more about the power of Low-Code/No-Code and how it can help your business, get in touch with us today.
Where can I get more advice?
With us! If you need help with choosing a suitable CRM system for manufacturing and engineering, or you want to make sure that your CRM project will be a success, talk to our team. We offer a free, independent CRM consultation that will help you get started with your CRM project. During the session, one of our CRM experts will help you define your needs, what your goals are and what tools you need to achieve these goals. Schedule your CRM consultation now!