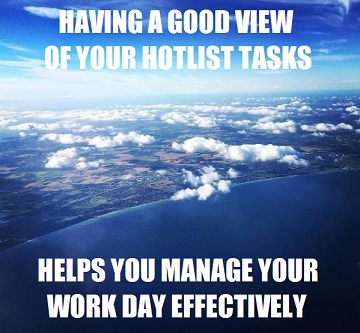 We all have numerous tasks to deal with on a daily basis, and they can range from taking certain follow-up steps with prospects to responding to customer queries, to ordering equipment from your suppliers, or completing internal tasks. Thankfully, the hotlist task functionality in Maximizer CRM helps us remember what to do, with who, and when. But did you know that there are ways you can use your hotlist task to increase your efficiency even more? Take a look at this video tutorial to see how.
This video is great because it shows you how to:
Create a hotlist task from an address book entry in more ways than just one
View all tasks that are associated with a contact in their Activities following-on window, including who is assigned those tasks
Assign tasks appropriately
Bulk-edit tasks and reschedule them for another day, either by picking a specific date in the calendar or advancing the tasks by a certain number of days. This can save you a lot of time if you've got lots of tasks to re-schedule
Start by viewing one or several tasks in your hotlist window and then view the associated contact(s) in the Address Book. This is particularly handy if you need to delve into further detail about the contact in order to perform your task
Please note that this video tutorial is conducted on the Maximizer CRM web-client.  
And what's the best part about hotlist tasks in Maximizer? Clicking in the "Completed" tick-box!