Why do people buy from Collier Pickard?
Some organisations use Collier Pickard as a supplier of technology, training and  support. Some engage Collier Pickard at a departmental level to improve  effectiveness and to minimise cost. What it boils down to is this: we deliver value for money. Here are what just some of our customers say about us.

Our strategy is to drive shareholder value through sales growth and excellence in customer service throughout our business. Partnering with Collier Pickard has helped us to identify key technologies and business processes that support that strategy.
Ian Fraser – CEO, Brammer
One of the key factors in our growth has been a CRM system that reduces the administration burden for our sales people. The system ensures that we spend more time working to help our clients achieve their goals and less time on non-productive administration and reporting.
Mark Maloney – Managing Director, Trades Exhibitions (Publishers of Professional Beauty Magazine)

Collier Pickard has consistently impressed us with their attention to detail and their timely response to our support issues. They  have a thorough grasp of the Maximizer product and are able to recommend new approaches to carrying out day to day tasks.
Paul Vernon – Head of IT, Boosey & Hawkes
My experience told me that the software and the supplier I selected would have to be able to work with us. They would need to be able to respond quickly, and to demonstrate a "can do" attitude.
 Rolf Cockerill – IT Manager, Hilco Capital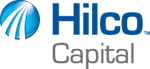 As a medical charity, we run a complex operation for research grants and funds allocation. Collier Pickard has grasped these complexities and provides us with guidance, software tools, web integration and support services to exactly meet our needs. The partnership between our organisations is very beneficial.
Peter Bradbury – Chief Financial Officer, Arthritis Research UK
Having worked with Collier Pickard over a number of years I have found them to be a responsive partner who have aligned themselves with our business needs which, at times, have been at the expense of the direct sell, and this approach has demonstrated an integrity not found in many suppliers.
John Rawcliffe – IT Director, Macdonald Hotels & Resorts
Our business first started using Maximizer CRM way back in 1996 when we had just five users. Today, we have over 130 users, in multiple worldwide locations, all utilising the same database. Collier Pickard take a great deal of time and energy to understand our ever changing business needs, and are able to provide clear, concise guidance to assist our development. Sharing their expertise has helped us avoid many expensive mistakes.
Joe Lynch – Product & Marketing Director, TUI Student Travel
Metis CRM has increased the efficiency of the 50+ events run per year and has vastly improved marketing communications.
IBB Solicitors

Midland Valley has been a client of Collier Pickard since 1996 when they helped us with our installation of Maximizer CRM. Since then we have upgraded versions twice and have been hugely supported by the technical team during the migration and whenever we have any questions. They know their product and their customers inside out and as a result have provided us with a solution that fits how we work. We're very happy with the service and relationship we keep with Collier Pickard.
Sarah Davenport – Marketing Manager, Midland Valley Exploration
Metis CRM has enabled us to better our recovery rate whilst reducing customer issues as a result of unexpected bills.
Paris Smith Solicitors
Relationships should be built on trust. Our clients trust us to provide advice in a highly specialised market. We, in turn, trust Collier Pickard to provide advice and guidance on CRM best practice.
Henry Talbot-Ponsonby – Managing Partner, VCP
Finding a partner who both understands our needs and works to win our business is important. Our Collier Pickard account manager works with us and for us – and that ultimately saves us money.
Pete Bresser – IT Manager, Churchill House
For those that didn't call us, we wanted a way of selecting those who were closest to booking, and getting an advisor to contact them.
Nicola MacFarlane – General Manager, Real Gap Experience
Reprotec UK Ltd have previously adopted CRM systems that have not lived up to the expectations or requirements needed. Now having the Maximizer CRM installed with support from Collier Pickard we are already seeing significant benefits in output thanks to the user-friendly layout and configuration of the system. The advice and support provided during our research period filled us with great belief that Collier Pickard would become our ideal partner to support our CRM system. To date, Collier Pickard have delivered on all promises and we look forward too many more years of continued support with our Maximizer CRM.
Adam Holland – Sales & Contracts Manager, Reprotec


We have worked with Collier Pickard over a number of years to implement our Maximizer CRM. They consistently offer a professional service and work hard to ensure we get the best experience possible for our business – I highly recommend them.
Alex Lyall – General Manager, Events International Ltd