Reading Time: 1min20s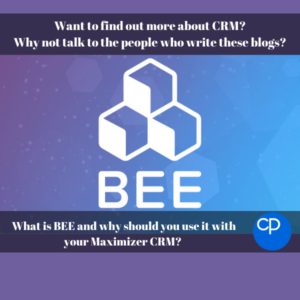 To start, BEE stands for Best Email Editor, which is a rather ambitious goal but in my humble opinion, one they come awfully close to achieving. BEE Pro is a tool that we use extensively when creating emails and is this article I'm going to talk about why. 
What is BEE? 
If you are a freelancer, a marketing team, or a digital agency, try BEE free of charge at beefree.io and then consider upgrading to BEE Pro. BEE Pro is a complete email design suite that makes the email creation process faster, more cost-effective, and more enjoyable (I can't be the only one that's spent an hour trying to figure out why one line of HTML is ruining the entire email).  
BEE's output reliably delivers responsive layouts that display properly across virtually all modern email clients. While the builder isn't the most full-featured email builder out there, it offers all the most important options needed for designing stylish emails to your lists. Features include a variety of block and column-based row templates, nice spacing options, and plenty of colour and transparency options for creating modern layouts. 
With drag and drop editing, branding options, row designs that are ready to pull from, this makes email curation so simple. You can easily have all your email designs saved and ready to go. This means that making a professional-looking email can take you a matter of minutes. 
Why should you use it with your Maximizer CRM? 
 Anyone can easily create a professional email, export it as an HTML file and quickly upload it to your Maximizer CRM means that you can easily send out a newsletter, updates, surveys and more to your clients and prospects. We've found this tool so useful that we've already recommended BeePro to several of our clients that also use Maximizer based on the points mentioned above. 
If you want to find out more about BEE feel free to get in touch with us and we will help you in any way that we can. 
If you'd like to see just how easy it is to move a template built in BEE Pro to Maximizer, we have a couple of videos tutorials on our website that you can find here. 
Finally, you can sign up for a free, 15 day trial for BEE Pro here, they don't require any card details for the sign-up process, so if after the trial you decide it's not the platform for you, then you can forget all about it.