This is Maximizer dashboards' big brother. Visualize your data in minutes with quick and easy to build visuals, no data analytics experience required.
Easy access to every bit of information that you need to successfully run your business, with built in business intelligence and analytics.
Bring powerful business intelligence integrated straight into your Maximizer CRM.
Spend time making an impact, instead of spreadsheets
Start each day with Maximizer CRM Insights knowing which activities to focus on that will drive the best results. See your efforts measured against team or individual goals.
Use Maximizer's built-in calculations and unique point-and-click reporting templates to create dynamic data visualisation…in minutes!
Now there's no need to export into Excel. Seize back that time you spend each week manipulating data manually.
Instead, spot opportunities faster, call the right prospects sooner, renew more at-risk customers, and coach your team to be more impactful than ever.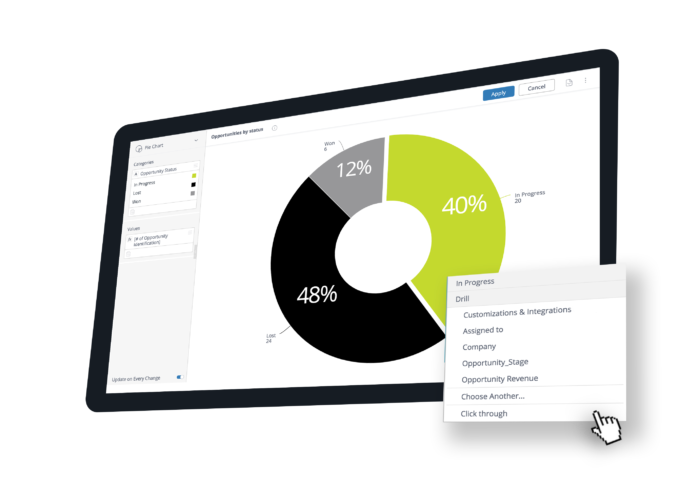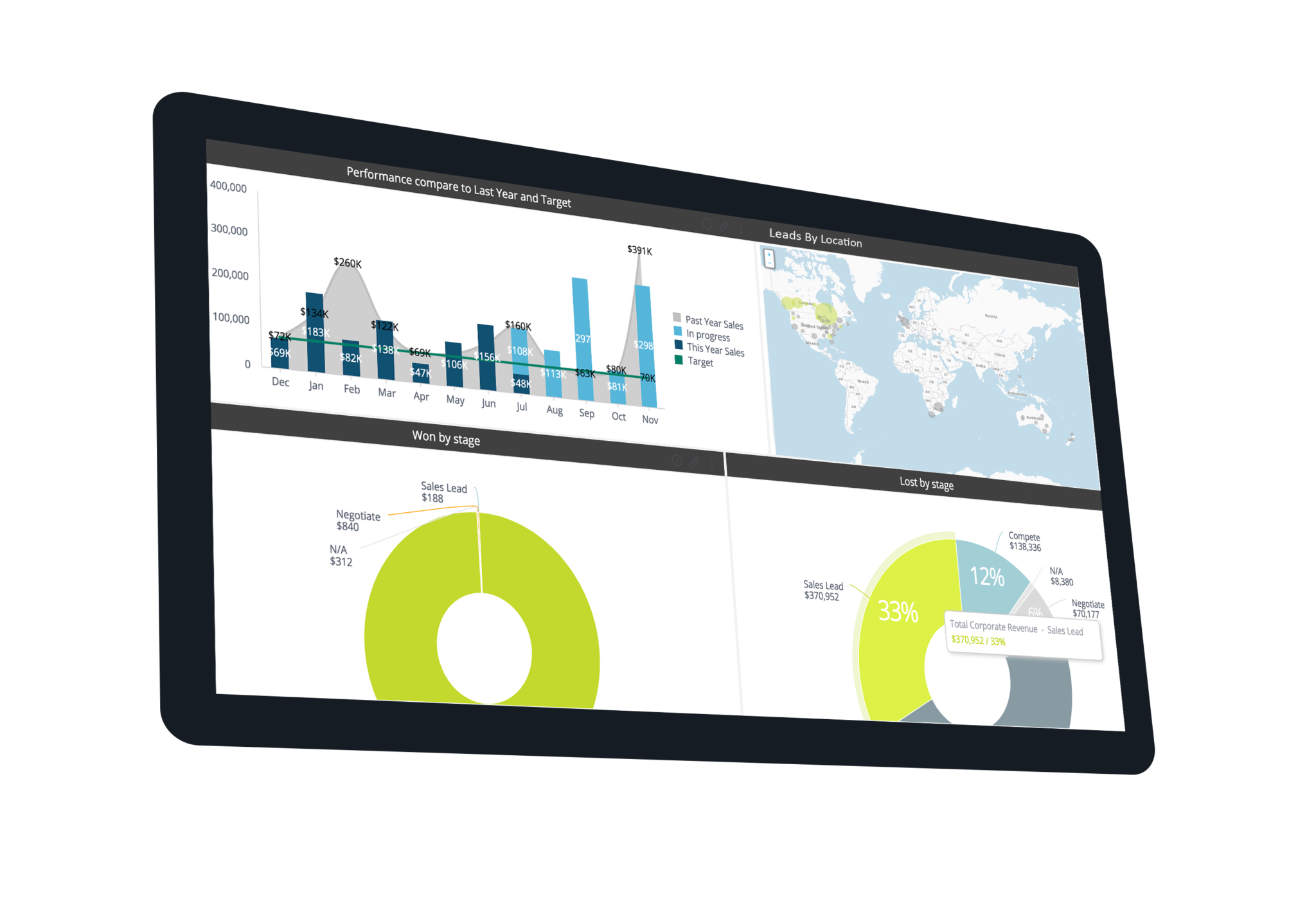 Industry-leading business analytics technology
Maximizer CRM Insights equips you to unleash the power and fully realise the value of your customer data…in real-time. Discover anomalies, see the gaps, compare results on your terms and timelines…and start taking action faster than your competitors.
Track Goals
Visualise Data
Create dynamic dashboards
See the small details that make up the big picture
The Essentials
Here's what you can expect from Insights:
Drill Down into the data
Filter and specify new data sets
Click Through and see where the data is coming from
Export & Share to improve collaboration across the business
Indicators to give you an instant and compelling visual snapshot of your business