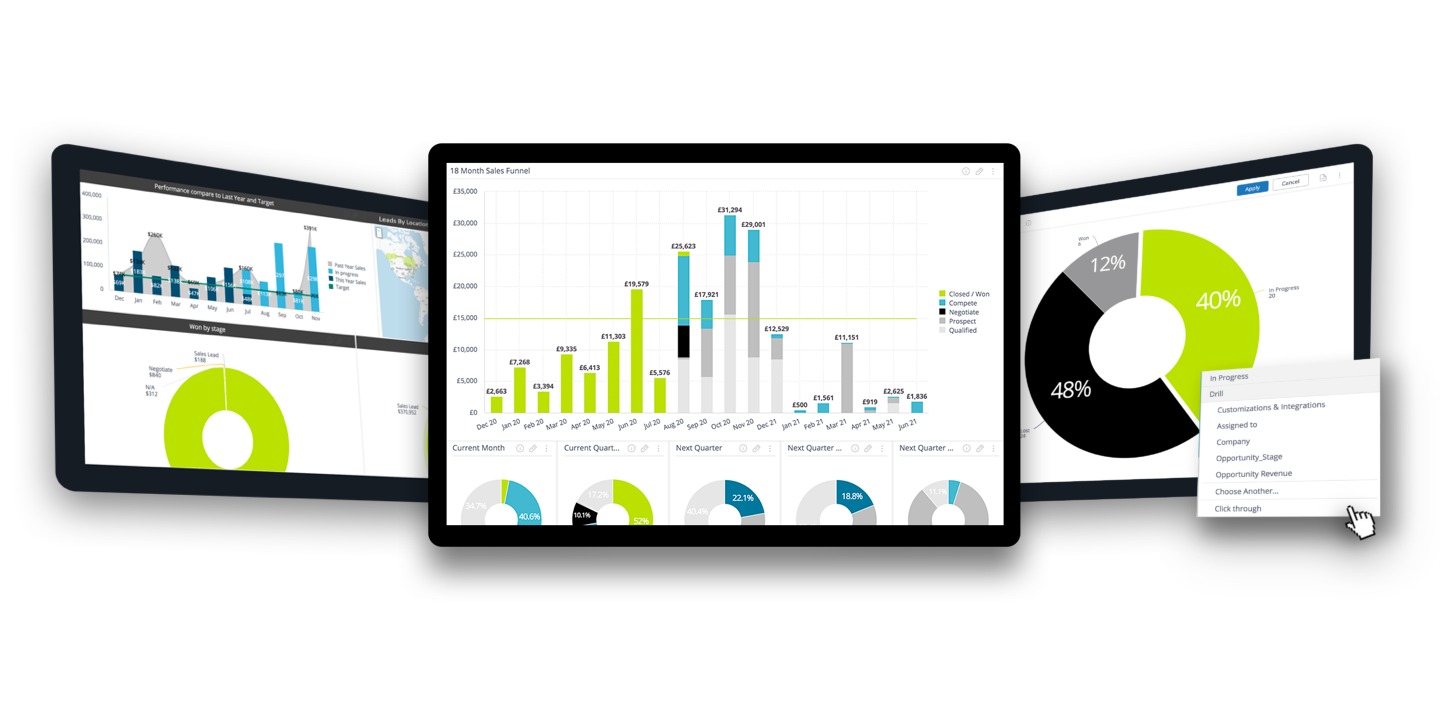 Price
From £23.00 per user, per month. For detailed pricing information for cloud deployments of Maximizer CRM hosted with Maximizer CRM Live, on-premise or private cloud deployments, please contact us.

Why Maximizer CRM?
Maximizer CRM includes all the key modules needed to be an extremely effective business tool. Key areas such as the management of companies and contacts, leads, opportunities, email campaigns and customer service cases all form part of a suite of features offered at an all-inclusive, affordable price point.
Define your data.
Define your audience.
Define your processes.
Let Maximizer do the rest.
Improve Sales Performance
Help your sales people sell more by automating repetitive tasks and analysing what works and what doesn't in your sales process.
Nurture Your Leads
Optimise your marketing funnel and take control of conversations with prospects, by automating key activities and monitoring progress.
Offer First Class Support
Retain your customers by improving the quality of your customer services and resolving issues quickly using case management and monitoring tools.
Understand Your Business
Gain new insights into your business, refine processes and spot potential problems before they arise with in-depth, customisable reports and dashboards.

Access Anywhere
Access your CRM data from anywhere at any time with web and mobile access, keeping your sales people and remote users connected to your CRM system at all times.

Develop and Integrate
Customise Maximizer to meet your business requirements, evolving & adapting to meet new demands and integrating with key front and back-end applications.
Maximizer CRM 2021 New Features & Functionality
Since every team has a different process for working with the Leads Module, Maximizer has introduced capabilities like customizable statuses and multiple processes to better categorize your leads.
A file import tool that lets you import names, addresses, profiling fields, sales opportunities, and customer service cases.
Increased background security including TLS 1.2, SSO, salting and hashing.
Use keyboard shortcuts for navigation, items in the header bar and commonly used shortcuts.
On Premise or Cloud Deployment – Deployment to suit you – on-premise or in the cloud as well as on a PC, Laptop Tablet and Phone.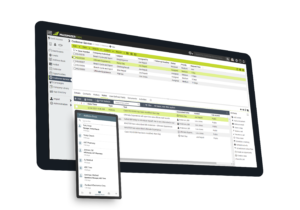 Our business first started using Maximizer CRM way back in 1996 when we had just five users. Today, we have over 130 users, in multiple worldwide locations, all utilising the same database. Collier Pickard take a great deal of time and energy to understand our ever changing business needs, and are able to provide clear, concise guidance to assist our development. Sharing their expertise has helped us avoid many expensive mistakes.
Joe Lynch – Product & Marketing Director, TUI Student Travel
Midland Valley has been a client of Collier Pickard since 1996 when they helped us with our installation of Maximizer CRM. Since then we have upgraded versions twice and have been hugely supported by the technical team during the migration and whenever we have any questions. They know their product and their customers inside out and as a result have provided us with a solution that fits how we work. We're very happy with the service and relationship we keep with Collier Pickard.
Sarah Davenport – Marketing Manager, Midland Valley Exploration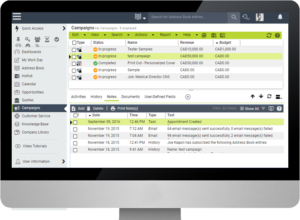 These days, the vast majority of implementations are cloud-based, often on our servers, which means that you don't have to worry about server specifications etc. For on-premise, or private cloud deployments, please contact us to discuss the requirements for your solution.
Collier Pickard offers extensive support options to our Maximizer clients. Our team of Maximizer consultants are highly experienced and able to support your CRM system fully, leaving you to run your business. Choose the support option that meets your needs:
Priority Support
Take out an annual support contract with Collier Pickard for full access to remote, online support and telephone help desk support. Get priority assistance for issues large and small.
Ad-hoc Support
Buy support hours up-front, charged at an hourly rate. Access to remote and help desk support.