CRM and CX are constantly evolving. It's not just about contact management anymore. We recognise this and understand that your organisation may need more than just a stand-alone CRM system.
Our experience doesn't end with CRM software and best practice advice. We have years of experience in all areas of CX – which surround CRM– from marketing automation to workflow tools, analytics and business intelligence, to accounting. We even have purpose-built enhancement-tools, designed to make your business more efficient and effective.
Find the right marketing automation tools to help you attract more opportunities, convert leads into customers, and develop ongoing relationships.
Analytics and BI tools will show you what you need to know and unearth pertinent information to help you reach your top level goals for customer engagement and business growth.
Whilst these links make it easier for you to deliver your whole CX philosophy using technology – there are some things that can be added to your core CRM system which make it easier for people to use on a day-to-day basis.
From 20 years of working with Infor CRM (formerly Saleslogix) we have developed a range of simple enhancements (plug-ins) which just make it easier!
Your business is unique, so sometimes a little enhancement to the core product can help you with your tasks. Take a look at this overview of some of our enhancement tools, specially geared for Infor CRM.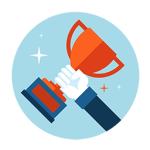 helps you evaluate the value of customers. By profiling customer relationships, you can target specific areas and boost long term customer satisfaction, retention rates and revenue growth. Download the datasheet for more information.
Maintaining clean data is one of the most important foundations in any CRM system. Download the datasheet for more information on how to achieve data integrity with this enhancement tool.
Compliance with money laundering obligations is a challenge for businesses that handles funds as an intermediary or holds client funds on account. So maybe your CRM system is a good place to make life a little easier? Download our datasheet for more information.
Then get in touch with us today and we'll find the right Infor CRM enhancement tools that you need to increase your efficiency and reduce costs.