Retain sales data, improve advertising, and stay current
"Media" covers a broad range of companies with an even broader range of offerings. From broadcasting, to print, to display advertising, to exhibition or conference sales, our team has a long track record of working with media companies.
Whichever specialist areas of media you work in, it's difficult to miss the fact that the industry has changed, and continues to change. Increasingly, media companies are becoming brands as opposed to products. This is being driven by the need to maintain margins and drive growth. At the same time, it's an unfortunate fact that sales people in this industry tend to move jobs frequently, often resulting in the loss of data and missed opportunities. In such a complex environment, media CRM systems need to be responsive and flexible, but at the same time, simple to use.
Relying on an advertising sales system alone is unlikely to help. Too many of these focus on the advert layout and the booking process itself, whilst failing to address the areas that CRM covers so well. Let's cut to the chase: the acquisition, development and retention of customers will do more to your bottom line than small efficiency gains.
So is CRM the answer? Almost certainly. But let's take a look at the basics of Customer Relationship Management before we go into the specifics as to how it relates to media organisations. We've produced a series of free CRM eBooks and videos designed to bring you up to speed on all the terminology and best practice information that surrounds CRM. We recommend that, before you go too far down the path to buying a new CRM system, you read The CRM eBook, or watch "What's in it for me?".


Challenges for Media Companies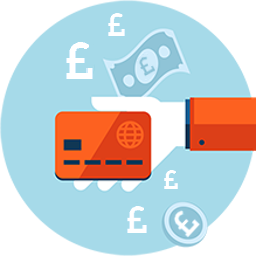 Cross-selling and up-selling
Arguably one of the largest assets your brand possesses is the details of advertisers, subscribers, website visitors. How you leverage that asset will be a determinant of future success. Media CRM systems can help here.
Focusing on your subscribers to start with, if you understand the reasons why they follow your brand you probably also have a good idea about other titles they might be interested in. This knowledge gives you the chance to introduce new products to an existing audience, building stronger ties and loyalty as you do so. How about getting closer to those subscribers through exhibitions, conferences and other events?
Now you have something new and exciting to take to your advertisers. No longer are you solely concerned with placing ink on paper, but actually becoming a part of your customers' route to market.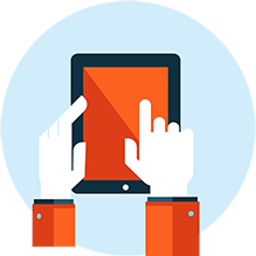 The changing pace of digital
The barriers to entry in the media space have virtually disappeared. Content is king! And everywhere! Audit Bureau Circulation figures are increasingly becoming irrelevant. It's likely that you can no longer rely on a list of subscribers to take to potential advertisers as a compelling reason why they should advertise with you. But it isn't so much about the subscribers anymore, it's about your brand. You have a website, a Facebook page, a Twitter stream, a YouTube channel, a conference and an exhibition – and as a result, the interactions you have with your readers is deeper than ever before. If you can monitor, understand and develop these interactions, you are building an even more compelling case to take to your advertisers.
And here, we are playing to CRM's sweet spot. Using a centralised system to monitor and develop your relationships makes creating these business cases easier than you would think! Media CRM systems are designed specifically to enable you to keep track of all interactions your brand has with a customer, whether that customer is a follower of your brand or a potential advertising partner. Developing the relationships with your brand followers in turn presents the opportunity to turn them into brand advocates, spreading the message about your brand even further across the social space.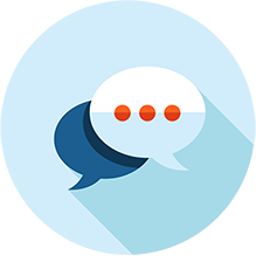 Where can I get more help with CRM?
With us! If you're looking for help choosing the right media CRM software or making sure your CRM project will be a success, talk to our team. We provide the CRM systems used by large and small media companies operating in the UK and rest of the world.
We offer a free, independent CRM consultation that can help you get started with your CRM project. During the consultation one of our CRM experts will help you define what you need to achieve with CRM, how you can go about doing so, and start to think about which CRM software might be right for your organisation. Schedule your consultation today!


Where can I get more advice?
With us! If you need help with choosing a suitable CRM system for manufacturing and engineering, or you want to make sure that your CRM project will be a success, talk to our team. We offer a free, independent CRM consultation that will help you get started with your CRM project. During the session, one of our CRM experts will help you define your needs, what your goals are and what tools you need to achieve these goals. Schedule your CRM consultation now!