Infor CPQ – Configure Price Quote
Technology developments are making CPQ increasingly attractive to many organisations where complexity exists in getting multi-component products and service to market.
We have worked with CPQ technology over many years. Most systems have good APIs which enable seamless operation with your CRM world and with your SOP/ERP systems. In other words CPQ can be configured into your CRM and CX plans at the strategic level, as part of your go-to-market proposition, and as part of your cost containment policy on operations.
We recommend Infor CPQ as a top class tool with full integration to your Infor CRM database and with full API tools to link to other systems as part of your CX programme.
There are three target communities for your CPQ system:
Your sales team
You can reduce the time to effectiveness for new recruits. Reduce the training costs associated with product enhancements and specification changes. Improve the accuracy of the lead-to-order process – reducing costly errors. And therefore decrease the whole cost of sale across your organisation.
Sales teams that drive their pricing and quotations through a well-configured, on-line CPQ system will also have the opportunity to become more productive by focusing on cross-sell and up-sell during negotiations.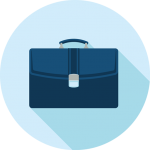 Your business partners
Like your sales team, a good CPQ system can reduce the training time and certification costs for your resellers and implementers. An on-line CPQ can deliver 24 hour service to your network of business partners – locally or spread across multiple time zones around the world. This can be your differentiator in competitive markets – making you stand out.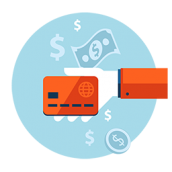 Your customer
Whether you are in B2B or B2C selling, an on-line configurator and pricing tool – a DIY system – can massively reduce your cost of sale and increase the opportunity to cross-sell options and extras during the configuration process.
CPQ can operate in conjunction with your CRM and marketing automation systems so that opportunities aren't missed.
B2B customers typically engage with industrial manufacturers through online channels. They research what they want online, and by the time they request a quote, they are well into their buying journey. A CPQ solution can help manufacturers and engineers produce accurate quotes quickly and create a customer experience that encourages repeat business. Read more about 10 things you should know about B2B sales quoting.