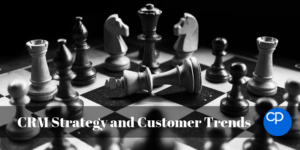 The news today covered two items that we can link together. Firstly the world's oldest tour operator, Thomas Cook, went into administration after 178 years of trading. Secondly, it was reported that AirBnB is likely the go for a stock exchange listing with a valuation of some $20 billion after just 11 years of trading.
So how do these items link together? And what does it have to do with CRM? The answer is quite straightforward really, but before we get there, let's have a quick recap on an old friend, the Boston Matrix.
The Boston Matrix, or the Boston Square as it is often called, is a business analysis tool that shows where your products and brands fit into your overall portfolio.
Trad
itionally a new idea or a product innovation will follow a journey of high growth from Wild Cat to Rising Star, then reach high market penetration and good margins as a Cash Cow, before becoming too expensive to service or outdated by further innovation and delivering the unacceptably low margins of a Dog.
So anyone running a successful business needs to keep their portfolio of brands, products and services under constant review, making sure that new ideas, Wild Cats, are continually entering the mix and tested for their growth potential. Similarly, Cash Cows must be reviewed continually to prevent them from entering the realm of Dog, or removed from the portfolio if irretrievable.
Now the Thomas Cook Cash Cow of the twentieth century, the package holiday, had become a Dog by all accounts. One pundit on the radio this morning described Thomas Cook as "brochures not barcodes". Well said. The colossally expensive network of High Street shops gave the company an impossible task of competing against the new guys on the block: the web-based service providers and the industry aggregators. We're talking about AirBnB, TripAdvisor, Opodo and many many more.
From the perspective of CRM strategy and customer trends, this looks like someone forgot to research the market, ignored any transitions that would have been obvious from a good CRM culture, and failed to understand how the character of the buyer, the customer, had morphed over time.
So back to my original question, what's this got to do with CRM? Well, I think I've answered my own question already. Failing to use CRM for a strategic view of your customers and ways in which the market is trending is a serious error of judgement.
At Collier Pickard, we frequently use the Boston Matrix concept to aggregate information and build KPIs around key areas of our customers' businesses. We like to design CRM tools strategically, such that they highlight customer trends in an 'early warning' way. So if you think it's time to review your approach to your CRM strategy, please get in touch. We'd be delighted to help.
Where can I get more advice?
With us! If you need help with choosing a suitable CRM system for manufacturing and engineering, or you want to make sure that your CRM project will be a success, talk to our team. We offer a free, independent CRM consultation that will help you get started with your CRM project. During the session, one of our CRM experts will help you define your needs, what your goals are and what tools you need to achieve these goals. Schedule your CRM consultation now!