Understand your sales and marketing
Our focus for travel and leisure CRM is on group and individual travel, particularly with companies offering "learning outside of the classroom" experiences.
Before we go too far, you may ask why you need CRM in addition to your booking system – can't all the data just be stored in your back office instead? It could be, but in order to improve your business you need to have a solid understanding of the relationship that exists between your marketing and your sales. A lot of this information is better contained within a system designed for this very purpose, rather than added to (what will rapidly become) a cluttered and disjointed booking system with irrelevant information stored inside.
So, what problems are you facing? You may be looking to understand your customers and find ways to up-sell and cross-sell to them in the future, through enhanced profiling and a greater understanding of buyer motives. You may have multiple brands talking to different groups, from schools to individuals. You may be trying to avoid these brands stealing business away from each other, or failing to communicate with each other as part of your larger organisation. You may be trying to find a way to keep accurate records of incidents to ensure your customer services and incident control are all operating at peak performance. Each of these are issues that are addressed by travel and leisure CRM systems. (As an aside, if you're looking for ways to monitor your work with language students – you may wish to look at our dedicated page on Language Schools).
Let's take a look at the fundamentals of travel and leisure CRM before we go too much further. We'd like to recommend that you take a look at The CRM eBook, a free, downloadable resource that outlines what makes a CRM system successful. Before you invest in a new system you should have a good idea of how you're going to make it work. The CRM eBook will show you exactly that – what works, and what doesn't in CRM.
Our Travel and Leisure Clients



Challenges for Travel and Leisure Companies
Understanding your sales and marketing
Implementing CRM can help you to understand the relationship that exists between your sales and marketing operations – and as a result, the whole of your sales cycle. Store information on your customers' buying motives, past travels and preferences, and improve the engagement you have with leads and existing customers by sending the right messages at the right time to the right people. Almost every CRM system there is supports a decent level of segmentation that will allow you to hone in your marketing messages to increase the likelihood of cross-selling or up-selling to your base.
Integrating your CRM system with a marketing automation platform or email marketing system (such as HubSpot, Salesfusion or dotMailer, respectively) can help you achieve "closed-loop" marketing.
For those that didn't call us, we wanted a way of selecting those who were closest to booking, and getting an advisor to contact them.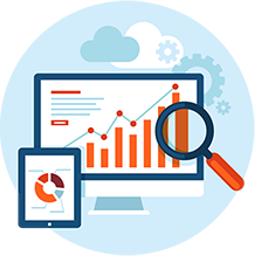 Understanding your data
Here's a compelling reason to change your CRM system: your current system can't deliver the data and accuracy that you require. Rather than surrounding what you already have with increasingly complex or cluttered spreadsheets, look to bring everything together under one roof, in a system that also reduces administrative overheads, rather than adding to them.
So what data do you need to report on? Are the numbers you use able to provide data that a manager can use to, you know, manage? Knowing that you are going to miss your monthly target is only useful if the data also provides information on things to do to address the shortfall. But at the same time, there's no sense reporting on your data if no-one actually acts on the findings. Make sure you understand what type and level of information you want to have, before you go too far down the path of selecting CRM software – for example, does knowing how many client meetings a sales person has each month matter if you cannot see the purpose and content of those meetings?

This was never going to be an easy journey, but we are already seeing benefits. As each brand joins the database, our understanding of our clients and prospects improves, and with that comes the ability to do more for each and every one of them.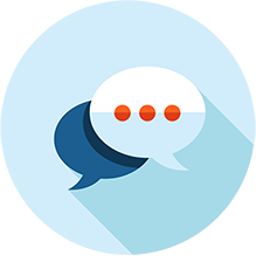 Where can I get more help with CRM?
With us! If you're looking for help choosing the right travel and leisure CRM software or making sure your CRM project will be a success, talk to our team. We offer a free, independent CRM consultation that can help you get started with your CRM project.
During the consultation one of our CRM experts will help you define what you need to achieve with CRM, how you can go about doing so, and start to think about which CRM software might be right for your organisation. Schedule your consultation today!