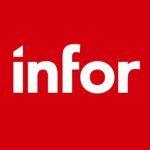 We are pleased to announce the general availability of Infor CRM 8.5 for single-tenant cloud and on-premises customers.
This software update is designed to provide a number of functional, user interface and technical improvements.
Summary of the enhancements included in this release:
New Dashboard page with updated charts and capabilities
Workflow notifications and approvals
'Upgrade Safe' customizations
Action Steps
Please see the Release Notes here for more information about Infor CRM 8.5.
If you have any questions regarding this release, please contact your account manager today.
Where can I get more advice?
With us! If you need help with choosing a suitable CRM system for manufacturing and engineering, or you want to make sure that your CRM project will be a success, talk to our team. We offer a free, independent CRM consultation that will help you get started with your CRM project. During the session, one of our CRM experts will help you define your needs, what your goals are and what tools you need to achieve these goals. Schedule your CRM consultation now!