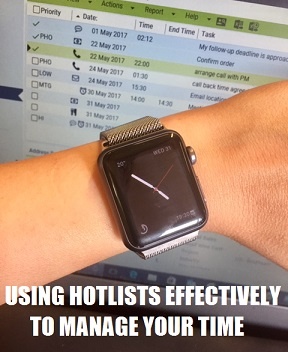 At a micro, day-to-day level, a big part of CRM is about maximising efficiency. Whether it's managing your sales processes, handling your marketing efforts or staying on top of customer service cases, proper use of your CRM system will enable you to be more efficient and effective. And this is where Hotlist Tasks comes in handy across all departments. Are you using your Hotlist Tasks effectively?

The Hotlist section of your Maximizer CRM system contains a list of tasks and reminders. Tasks include making phone calls, emailing your contacts, sending information, and so on. They can be related to specific Address Book entries, or they can be personal tasks. Tasks can also be associated with opportunities, campaigns, or customer service cases. This makes activities easy to track – not only for yourself (what am I doing, and for who?), but also for others on your team, as activities get stored against the record accordingly.
You probably already know how to create and view your hotlist tasks – but how are you using your Icons, Priorities, Filters and Tast Dates?
Icons
Hotlist icons acts as visual reminders, so you can quickly glance through your list and see e.g. how many phone calls you've got to make. You can assign a particular icon when you create the hotlist task: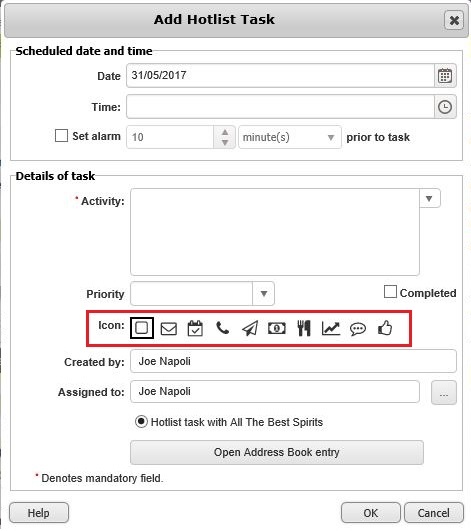 Although you can't sort the list by icons, they do come in handy when viewing your list of tasks: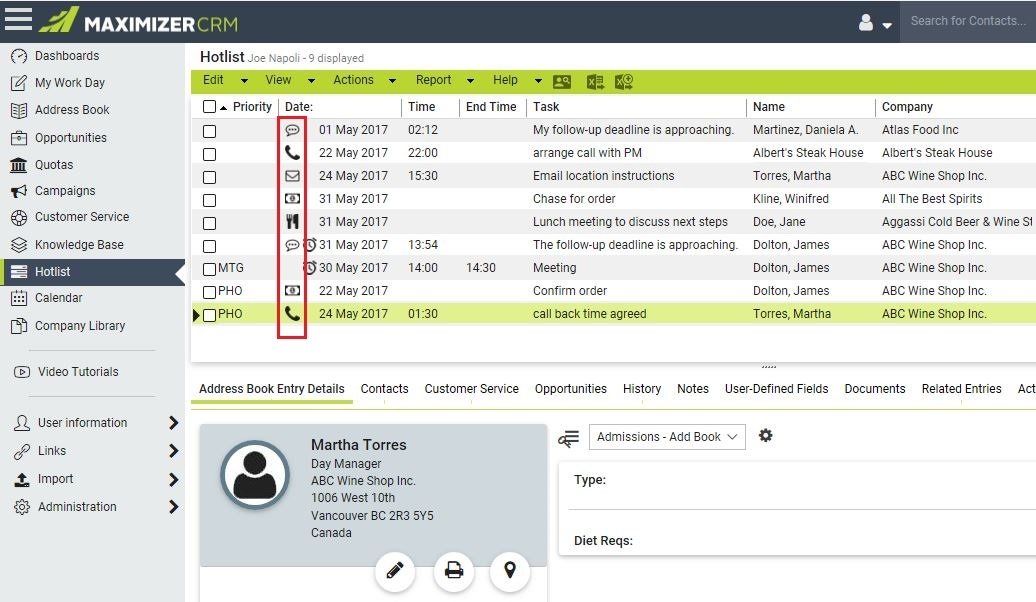 Priority
Priorities are a great way of categorising your tasks according to, yes, priority. You can set a Priority when you create a task by clicking on the Priority drop-down list: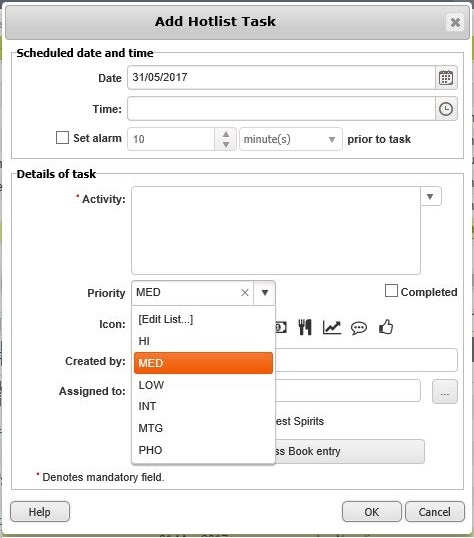 You can also create new Priorities by selecting "[Edit list…]", which opens up this window: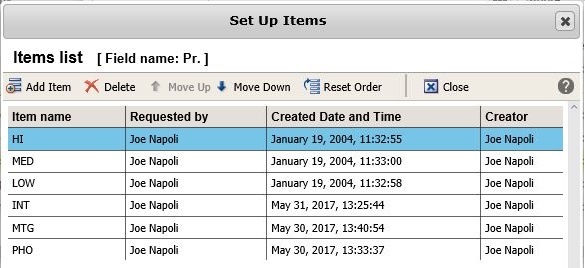 Create your new Priority by clicking on "Add Item". Note that Priorities are limited by 3 characters. The great thing about Priorities is that they are shared across both the Hotlist and Calendar, and you can sort the list view by Priority. This may come in handy if, for example, you've got a number of calls to make and you want to set aside to time to just hit the phone – this way, you can systematically work your way through the list: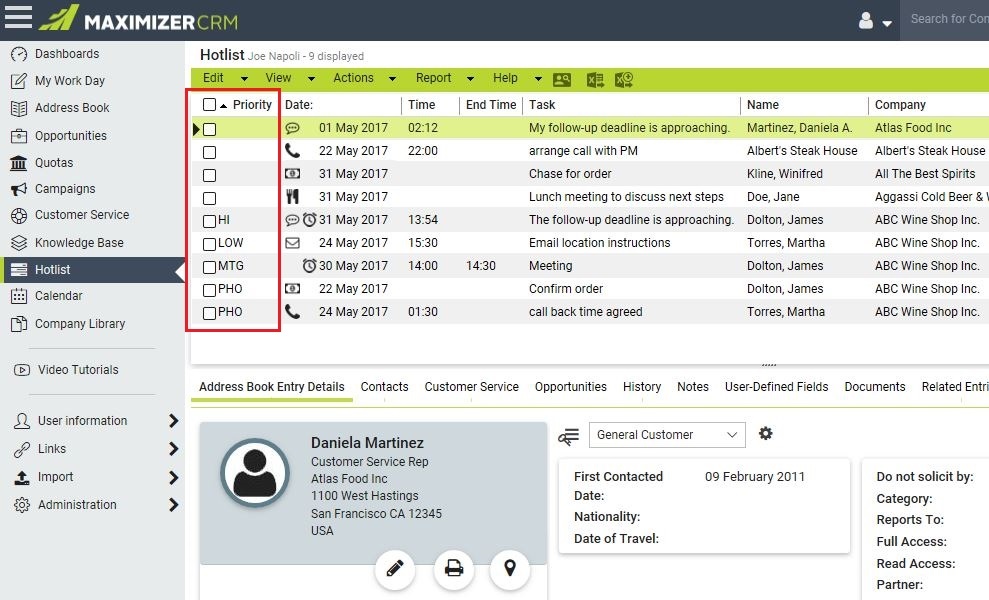 Hotlist Filter
Items in your hotlist area aren't restricted to just tasks – you can also view your appointments in here. Setting up filters was covered in our previous blog, Maximising the use of your Hotlist Tasks. But it's worth adding here that you can tell if an item in this list an appointment as it will have an End Time. You may need to set up your column view to include the End Time: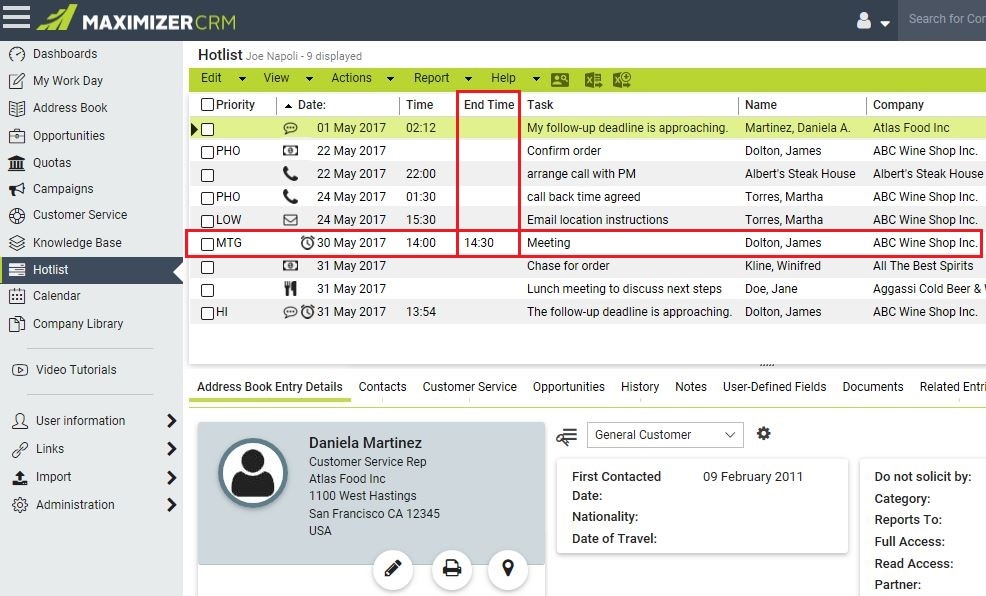 Task Date
Sometimes it's impossible to complete all of your tasks by the given time. For example, you may have a dozen sales calls to make, but you weren't able to get through to half of them. What do you do?
Well, rather than forward-dating each task individually, did you know that you can bulk-edit them to a future date? There are two options for amending task dates:
You can move all the selected tasks to one specific date… or
You can roll over tasks by a certain number of days – and even skip non-working days.
To do this, go to the Edit menu in the Hotlist page. Note that you can't change dates for tasks from Action Plans or tasks that are scheduled from Action Plans in which activities are set as dependent. Also, dates for appointments or dates for tasks from Action Plans with dependent activities can't be amended using the Modify Task Date dialog.
Select Modify Task Date: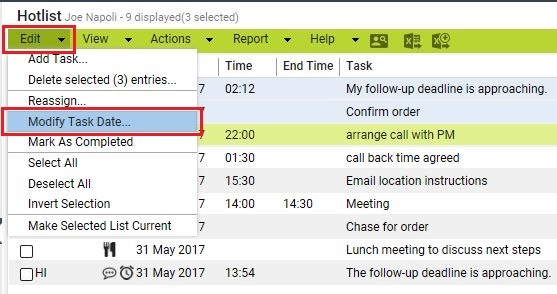 A new window will appear, giving you the option to change your task date to a specific date, or to roll over the tasks by a certain number of days, weeks, even months – forwards, or backwards. You can also skp non-work days by ticking that check-box: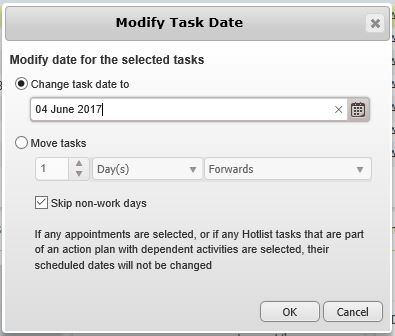 I hope you've found these tips on Hotlist task management and managing your time effectively useful. Contact us if you have any questions!