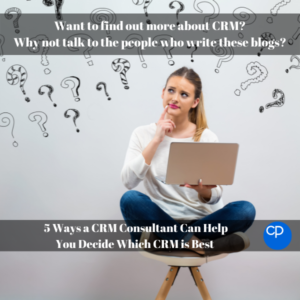 Deciding on the best CRM system for your business can be challenging. Without the right understanding or help, you could invest in the wrong system costing you thousands, tens of thousands or even more. Today, we will go through the top 5 ways a CRM consultant can help avoid these issues.
Understanding the CRM Market
We've written the book on what works and what doesn't in CRM. If you want to avoid mistakes when it comes to implementing CRM, you've come to the right place.
If looking into CRM is stepping into the unknown for you then don't worry! It's completely normal to not know what the right and wrong things to look out for are. This is where a consultant comes in handy.
CRM is a vast market that branches across a wide variety of industries. You will find platforms out there built for specific industries or, ones that can be easily configured to your needs.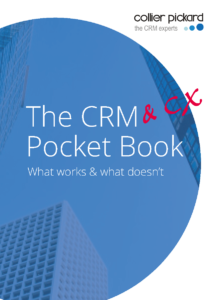 We as consultants will help find the right platform for your industry and steer you in the right direction. If you were to skip going through a consultant, you could be in the unfortunate position of paying for a system that looks great on the surface, giving you a variety of options not specific to your needs, wasting your money and worse, your time.
Understanding YOUR Market
One of the requirements of being a consultant is having experience in your chosen industry, where does that experience come from? Working with a variety of companies. As a consultant, you start to notice the nuances of different industries. These allow us to take our knowledge from one job and apply it to another.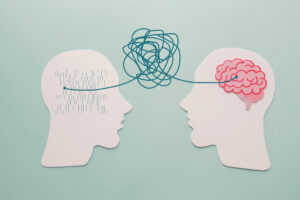 Using a non-industry specific CRM allows us to help build a system to suit the needs of the client. What works for a charity, does not necessarily work for an engineering firm, but with our knowledge of both, we can build a system around what works in each sector.
You would be buying the same package, but the user experience would vary due to the outcome of what you are needing the system to do. is the main takeaway here – just because the person you are speaking to is not offering an industry-specific solution, does not mean that they cannot help.
Understanding the Problem
Due to us as consultants working outside of your organisation, we like to get a better understanding of the questions you ask us. How do we do this? We like to focus on the magic 6 – 5 W's and 1H. Here is an example of how we use this to better understand a client's needs:
Who

is needing this solution

What

 can we do to make your process most effective

When

would this issue pop up the most

Where

within the database do you come into the most issue

Why

is a specific integration beneficial for your business

How do you want to proceed
This is not to be nosey but to get a better understanding of what you are trying to achieve by investing in a CRM system. We are here to help and occasionally that requires asking questions that make you stop and think.
Just asking 'why' is surprisingly handier than you would expect. For instance, asking why you are needing a specific integration into your CRM allows us to understand your thought process and what you are hoping to achieve. Which in turn, helps us better bespoke a system to suit your requirements.
Allowing us to ask questions gives the opportunity to better configure a system to your requirements. If we did not ask these questions, you could be left with a sub-par experience and in turn, a system that doesn't perform as expected.
CRM Best Practice
When venturing into the unknown that is CRM, support can be tough to find. You may lean on people who have experience using the systems, but opinions can be one-sided. Using a consultant like us can give you the helping hand that you need—allowing you to see that finding the right product for you does not have to be a lonely journey.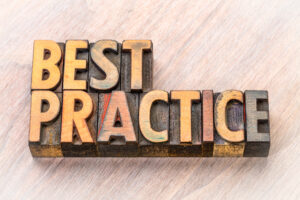 Using friends or colleagues who have experience with CRM can be handy. However, they may not know what you are after or how a CRM might address the problems that you're facing. A consultant can help challenge you on what you are trying to achieve as opposed to how you are currently achieving (or not).
Having access to support allows someone to ask you questions or offer suggestions that you may not have thought of. Open discussions can potentially unearth new ways of working within your business which can be made so much easier to implement with the correct CRM platform.
CRM Experience
As mentioned above, a CRM consultant like Collier Pickard will have years if not decades of experience that allows us to be honest with our approach. Being honest throughout allows clients and prospects to trust your judgement instead of the business that says yes to everything. For example, if we believe we are not the right fit for someone we tell them.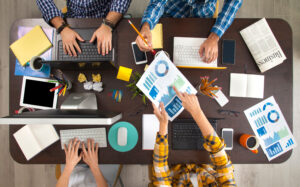 Being a business that says 'no' also helps with the credibility of the consultant. This shows that they are aware through their experience that specific requirements you have are better suited to a solution they do not offer.
You do not want to start a business relationship on white lies and false promises, so being honest throughout helps build a stronger foundation. There should never be a hidden agenda behind a consultant. Their task is to find you the system that works, not to offer the system that pays out the most.
Overall, finding the right person for the job is always a must. If you are unsure who to speak to regarding implementing a CRM solution, why not speak to one of our team? If this is something that is of interest to you feel free to get in touch.
Where can I get more advice?
With us! If you need help with choosing a suitable CRM system for manufacturing and engineering, or you want to make sure that your CRM project will be a success, talk to our team. We offer a free, independent CRM consultation that will help you get started with your CRM project. During the session, one of our CRM experts will help you define your needs, what your goals are and what tools you need to achieve these goals. Schedule your CRM consultation now!