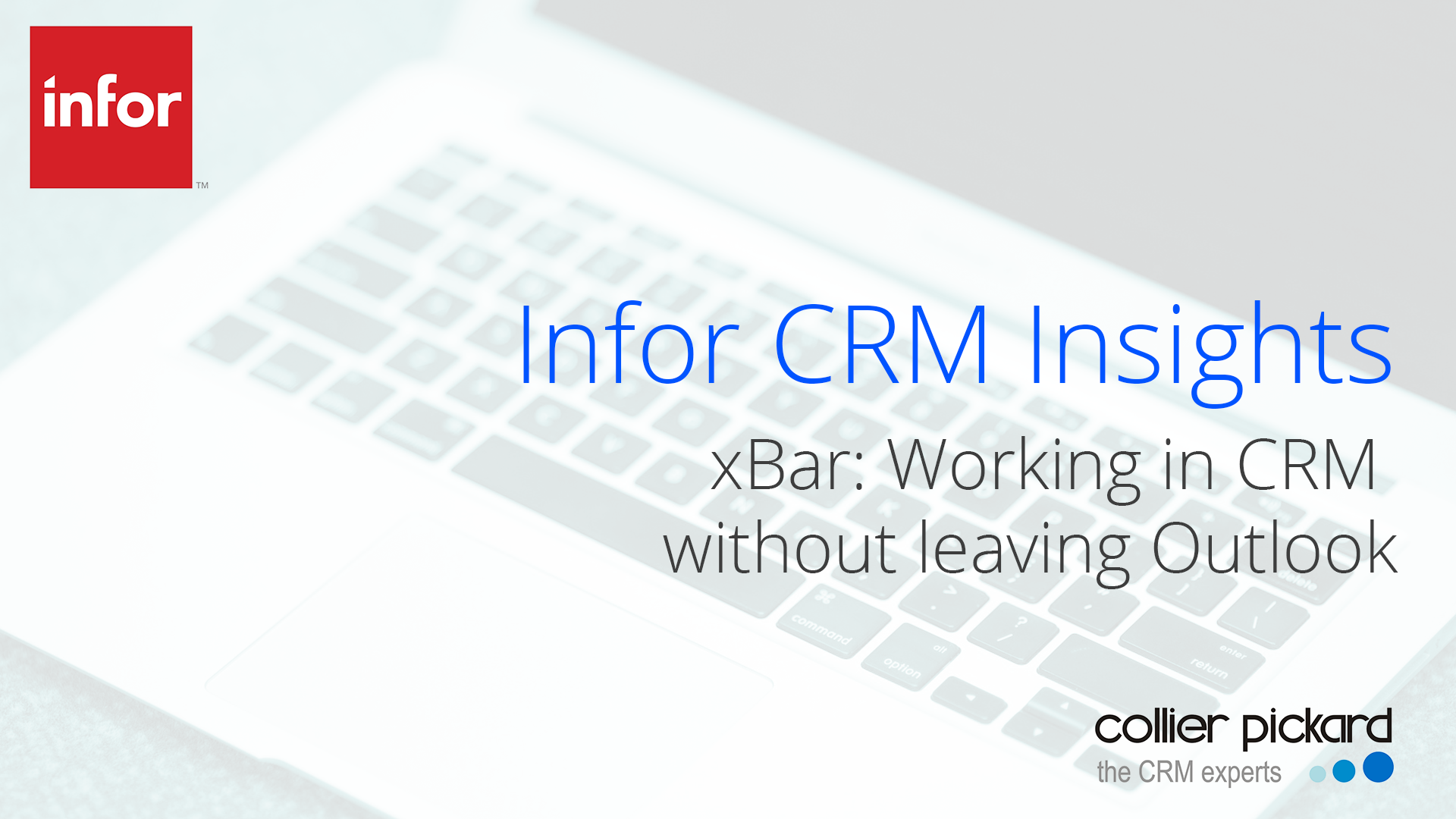 If you spend a fair amount of time dealing with emails and generally working from within Outlook, then Infor CRM's Xbar is a great tool for quickly and easily accessing your Infor CRM contact information, activities and opportunities from Outlook. It allows you to create new contact records, accounts and opportunities, simply by dragging and dropping information from your emails into the Xbar. You can also make changes to your records from within Xbar, which automatically gets updated in your Infor CRM system. To prove the power of Infor CRM's Xbar, take a look at my in-depth video!
Read our other blogs about Xbar:
As always, if you have any questions, get in touch with us!