Saleslogix Xbar for v8.0+ released!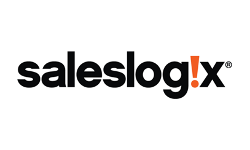 Swiftpage has released Xbar for Saleslogix v8.0 onwards.
What is Xbar?
Good question. Xbar is a new, intelligent form of Outlook integration to Saleslogix. It provides snapshots of who people are when you read emails from them, and anyone else in the email chain. You can add Contacts, Accounts and Opportunities into Saleslogix, without even having to log into it. You can raise tickets for people in just 3 clicks. You can create activities and notes with such ease that it blows everything else out of the water!
What does it look like?
Xbar sits on the right side of your Outlook window, and by default will show you the snapshots of people within an email chain:
The idea of these shapshots is to give you 2 main pieces of information:
Who they are
Why you care
This has proven to be highly effective in giving you just enough information, thus avoiding bombarding you with too much information and wasting your time. Also, the clean, simple and fresh design makes it easy to view and use.
What can I do with it?
Almost everything that you would do on a day-to-day basis in Saleslogix – and the beauty is in its simplicity to do almost anything!
But this isn't all. You can also look up any Accounts or Contacts and any Opportunities for the Contacts you might be interested in.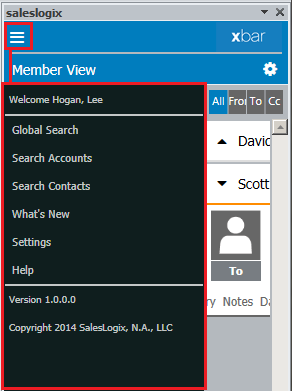 Want to see more? Click Play below!
All in all, the Saleslogix Xbar is a great tool that helps you use your CRM system in a quick, easy and efficient way. Want to know more about how it can work for you? Give us a call today on +44 (0)1959 560 410 to discuss your Xbar!