Saleslogix Tips: Dynamic Groups vs Adhoc Groups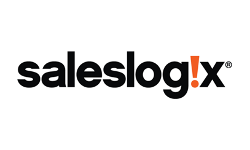 The Group functionality – including the Query Builder – is one of the most important areas of Saleslogix. Together, these provide an extremely powerful search functionality for which Saleslogix is known. Read on for top tips on using Groups effectively…
What is a Dynamic Group?
Put simply, a Dynamic group is a group with conditions/criteria. These conditions/criteria are defined within the Query Builder window for your group and are based on conditions in the database. The best part about using Dynamic groups is that the group is automatically updated based on the criteria you defined in the Query Builder window i.e. if new Contacts/Accounts/Opportunities etc. are added to the database or existing records are amended.
Your conditions can be based on almost any information stored in the database – you can even have a group displaying "All Contacts at an Account in London where the Account is an IT Company and the Contact is a Relationship Manager". The possible combinations are endless!
When should I use a Dynamic Group?
Dynamic groups are suitable when there are a large number of items in the group, or the items in the group will change regularly, or you want to narrow down a large group of items to a very specific group. For example, if you want a group that always specifies all Accounts in London, the last thing you want to do is spend hours updating that list! Thus, a Dynamic group would be perfect as it saves you both time and effort.
What is an Adhoc (aka Static) Group?
An Adhoc group, or Static group, is a group with no conditions. This type of group will not be automatically updated. Again, this type of group has its uses; the fact that it doesn't change can actually be very helpful, as the examples below show.
When should I use an Adhoc Group?
Adhoc groups are perfect for smaller groups of items that you want to have close control over, or are of particular interest to you. For example, if you know that a few people are interested in the newest release of Saleslogix, you could create an adhoc group for them. Or you could have your own 'Top 10' clients cherry picked by yourself! This is particularly useful when you want to send Campaigns to specific selections of people several times. The same group can be used as many times as you need.
If you have any questions about the Group functionality in Saleslogix, feel free to leave a comment below!
Supported customers requiring help and/or advice with their CRM system please contact our support team directly on +44 (0)1959 560 415 or email support@collierpickard.co.uk