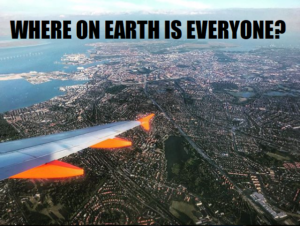 Sometimes we come across a handy tool or top tip that can be quite useful, especially when used in conjunction with your Infor CRM system. Here's one we came across recently – the ability to plot several UK postcodes on to Google Maps. So if you're planning to visit your prospects and/or customers, or if you just want to know where a group of addresses are located, then try using this tool – and it's free too! Please note though that this tool it's not supported – it's simply something we liked and wanted to share with you.
Plotting your UK postcodes onto Google maps
Infor CRM comes with Contour Proximity Search (from 8.4 Update 4 upwards), which you can use to view contacts or accounts geographically. However, it currently requires a Google API key (which you have to purchase) in order to use it. Infor are investigating whether they can include the Google API in a future update of Infor CRM. In the meantime, you can use this free tool to plot your UK postcodes onto Google maps.
To start with, go to your Infor CRM Accounts or Contacts list and use a layout that includes the Postal Code column – for example:

Next, click on Export in the Common Tasks pane:
Note: The more records you include, the longer the export and plotting will take, so you may want to use a subsection of data.
Now, copy the postcodes from the Excel spreadsheet and paste them into the Postcodes box on this website: https://www.doogal.co.uk/BatchGeocoding.php
Then, click on the Geocode button and you'll see the address pins on the map. It may look something like this: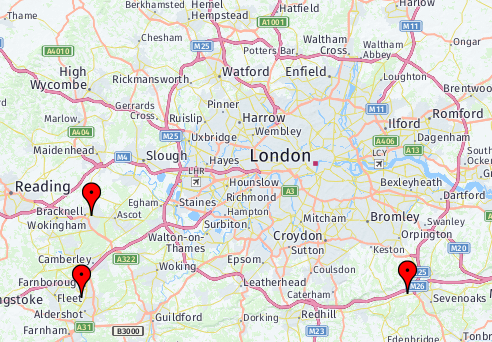 It's a simple little tool, but sometimes simple is the best… Go on, give it go!
Where can I get more advice?
With us! If you need help with choosing a suitable CRM system for manufacturing and engineering, or you want to make sure that your CRM project will be a success, talk to our team. We offer a free, independent CRM consultation that will help you get started with your CRM project. During the session, one of our CRM experts will help you define your needs, what your goals are and what tools you need to achieve these goals. Schedule your CRM consultation now!