Infor CRM – Business Reporting & Analytics
Your information drives your business and empowers you to make decisions that positively impact the bottom line. Infor reporting and analytics provides the key to unlocking the power of your data and enables you and your team to be proactive and work smarter.
From standard, out of the box CRM reporting and list management capability to interactive analysis tools and specialised business intelligence, Infor empowers analytics-based decision making at all levels of your organisation.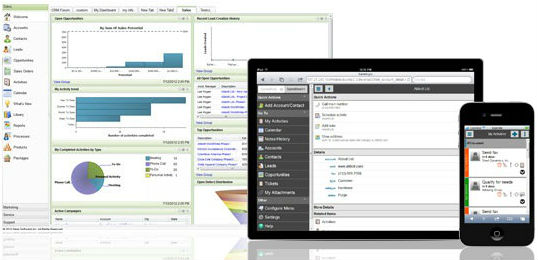 Develop a data driven view of future revenue
Market leading companies are focusing their attention beyond creating an accurate sales forecast to gaining the analytics-based intelligence needed to capitalise on business results and planning for growth.
Sales teams have long deployed Customer Relationship Management (CRM) and Sales Force Automation (SFA) solutions to support a variety of chronologically-ordered questions within the organisation.
The past (what did the customer purchase?)
The present (what is in our pipeline?)
The future (when is the deal likely to close, for how much and at what probability to "seal the deal?").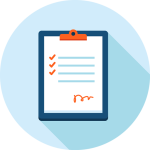 Utilise Powerful Reporting & List Management Tools
Infor CRM includes filters and advanced query tools to quickly segment relevant subsets of data and save as a dynamic private or shared group. Generate reports to assess your sales pipeline, revenue by lead source, support call resolution time, marketing campaign responses, and more.
Leverage more than 70 pre-built reports to assess sales, marketing, and support performance and guide management decisions.
Manage access to and automate distribution of reports to specific users based on roles.
Export data to Excel® with one click for additional analysis
Explore improved strategic insight with business intelligence
Extend your competitive advantage and increase your market share whilst providing executives, department heads, and senior analysts with a means to analyse trends, uncover business issues, and focus resources on the most strategic and profitable business activities.
Shape strategic priorities and make informed decisions
Bring real-time data from sources across your organisation to life with enhanced graphical visualisations and interactive filtering, pivot, and drill-down capabilities.
Create custom dashboards or utilise pre-built, interactive dashboards designed to enable analysis of key sales, marketing, and support functions.
Gain a deep understanding of your business and fine-tune your analysis
Infor CRM allows pre-built Key Performance Indicators (KPI) dashboards to perform sophisticated analysis techniques such as data mining, cubing and predictive analysis for key insights into the health of your business and to enable strategic management decision-making.
See all interactions and activities associated with an account, contact, or opportunity from across all channels in your organisation.