HubSpot
All-in-One Inbound Marketing Software
HubSpot's inbound marketing software offers businesses an all-in-one marketing solution; blogging, analytics, social media, email, automation and more. Use HubSpot's Inbound Marketing software to consistently generate more visits, leads, and customers.
Why we recommend HubSpot
HubSpot provides a complete raft of marketing automation features enabling companies to conduct effective marketing campaigns in one system alone. Its numerous integration options with CRM and other core applications make it a valuable part of the CRM world. HubSpot's focus on Inbound Marketing rather than just marketing automation also make it stand out among the ranks of marketing software systems that are available today, as it helps businesses attract new prospects as well as helping convert them to customers.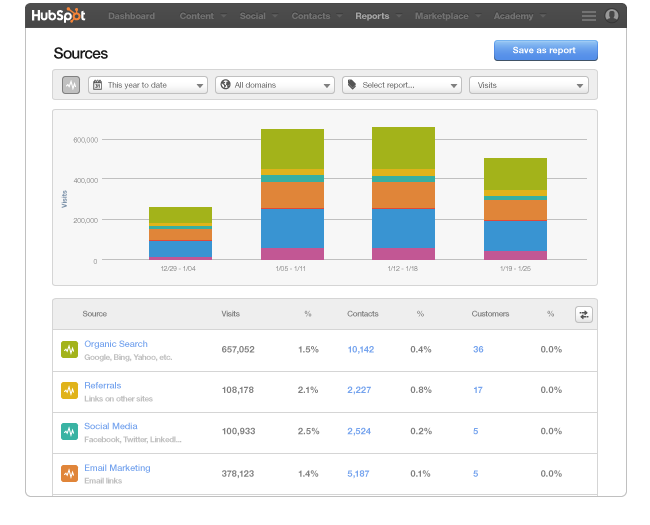 Email
Personalise your emails with any field from your marketing database. With HubSpot's email tool you never have to import or export a CSV file again.
Analytics

See which traffic sources are generating the most leads, how you compare with your competitors and more with centralised results and an easy-to-use interface.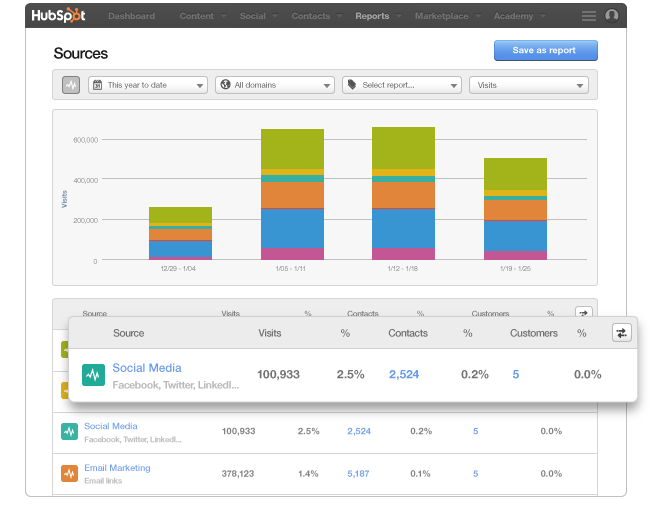 Don't interrupt buyers, attract them.

Turn your website into a magnet. Create content, optimise it for search engines and share it on social media. Then engage your prospects with landing pages, calls to action, personalised email and a personalised website. That's how you market to humans. That's inbound marketing.
– HubSpot
As a leading marketing automation system, HubSpot works well with a number of CRM systems, through native and third party integrations including: