Work better, faster, cheaper
Enterprise CRM initiatives can seem like a daunting process. Implementing a Customer Relationship Management system for a division of a global corporation or enterprise level business is unlikely to be as simple as deploying out-of-the-box software, but that doesn't mean that the process has to be time-consuming or prohibitively expensive.
Successful enterprise CRM should offer advanced features to meet your requirements, support complex data-sharing environments, be secure but accessible, and allow easy administration of the data stored within.



Challenges for Enterprise Businesses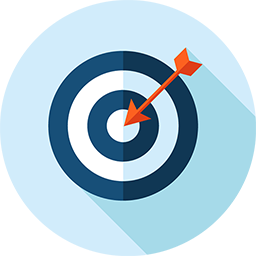 Where should I start?
Let's start with a question: "Just because I am part of an enterprise organisation, is my CRM requirement an enterprise requirement?"
It's an important question for you to answer as it will help define the entire CRM project. Your organisation will likely have different departments, divisions etc. each of which will very likely have different requirements. Do they all need the same CRM system? If so, how will you roll out your chosen CRM platform across the entire organisation? Alternatively, is it just one division of the enterprise that needs CRM? If so, how will it integrate with existing systems?
For some help answering these questions you may want to have a look at a couple of our free eBooks: The CRM eBook, and The Operational CRM eBook. Both should help you start to formulate the right approach to CRM, whether it spans the entirety of your enterprise, or is localised to a single division or department.
Most importantly of all, take it step by step. Don't try to boil the ocean, eat the elephant, bite off more than you can chew, etc. etc. Have a plan in place before you act!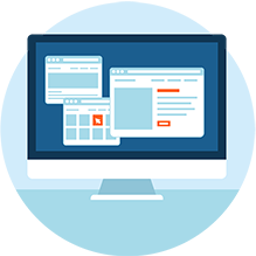 Should I be looking at software?
Absolutely! But be careful!
The big vendors of enterprise CRM software tend to encourage total and absolute adoption of their entire stack. They'll likely proposition you to take on every last one of the services they offer, and for some this is the right solution – but it's certainly not the right approach for all. Total stack adoption like this can leave you in something of a cul-de-sac, excluded from making use of smaller, faster, and more agile systems as they emerge, regardless of how beneficial you see them as being for your organisation.
If you anticipate your markets changing and need to respond to that change then consider adopting scalable mid-market packaged software rather than a specific enterprise CRM approach.
Where can I get help finding the right enterprise CRM for my business?
As tempting as it is just to say "With us!" and leave it at that (and we most certainly can help!) there's another really important source of help to consider when looking for enterprise CRM. Your peers. Reach out to the community through your own network or resources such as LinkedIn groups and try to get a good understanding of what others have done before you.
Then, come to us!If you're looking for help choosing the right CRM software or making sure your CRM project will be a success, talk to our team. We offer a free, independent CRM consultation that can help you get started. During the consultation one of our experts will help you define what you need to achieve with CRM, how you can go about doing so, and help you start to think about which CRM software might be right for your organisation.
Schedule your consultation today!