Marketing automation empowering you to grow your business
Over 14 million people worldwide use MailChimp to help them grow and develop their businesses – on their own terms. Its powerful features and extensive integration capabilities mean personalised email campaigns and automated messages can be sent that are best suited to your business model.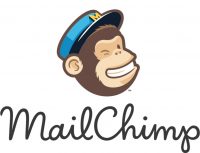 Want to know more about MailChimp and its features and functions? Need advice on how to run email marketing campaigns effectively? Contact us now for a friendly chat!