Price
From £25 per user month. For more details and to arrange a free trial please contact us.
Selecting New Tools
The tech marketplace is constantly evolving. We keep ahead of the game with information that will help our customers make the most of their tech investment and help them achieve their top level goals.
The coronavirus pandemic and subsequent lockdown forced us to identify new tools that would allow our customers to gain competitive advantage as they morph business operations and adopt new digital tools.
Following market research into technology-enabled selling for use inside Teams, Zoom and other online meeting tools, we have selected d!nk SalesMatik as 'Best in Breed'.
Why we recommend SalesMatik?
You create interactive pitch books and enable more efficiency in selling.
The high impact sales tools created for SalesMatik give your sales team the freedom to focus on customer needs and on building your value proposition.
SalesMatik also creates an on-the-go learning world for better selling. Continuous professional development is enabled through SalesMatik.
Efficiency. Empowered team. Effective customer interactions. Focus on adding value Better outcomes.
Download more information
Who uses d!nk SalesMatik?
Big companies and small ones use d!nk technology.
What they have in common is the desire to liberate their sales people from the treadmill of constantly preparing for meetings by giving them powerful tools that allow them to focus in customer interaction and adding value.
D!nk customers span a wide range of industries from med tech to financial services.
Trenker Laboratories launched efficient mobile sales enablement in just 2 weeks with d!nk.

SalesMatik gives each sales person 4.5 extra hours per week to spend on core sales tasks.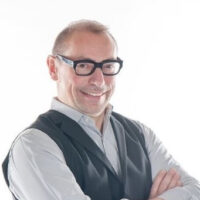 The most innovative thing to happen in on-line selling for years. There's simply nothing else like it.

Tom Costers, Commercial International Leader former Senior Director at Microsoft Worldwide Named Sales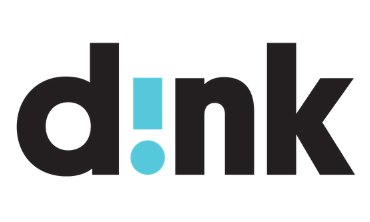 D!nk is a Belgian company set up to provide technology enabled selling tools for business over 10 years ago. Today, over 15,000 users in 48 countries engage daily with more than 100,000 sales tools enabled by d!nk.
D!nk people want to help organisations focus on valuable sales activities and to discover the freedom of mind brought about by a productive sales team. So d!nk focuses on building the technology to enable this productive, so that its user community doesn't have to be tech-savvy – the d!nk team does that on your behalf.
SalesMatik is the primary technology enabled selling tool in the d!nk portfolio.
D!nk works with local partners, including Collier Pickard in the UK.
What we think of d!nk SalesMatik
CRM provides the customer data you need to react to change. Insight is the name of the game, and well-configured CRM will deliver that. McKinsey & Co stats show that "we have vaulted five years forward in consumer and business digital adoption in a matter of around eight weeks". Old rules of engagement have changed and new rules for selling are not easy to determine. Customers now want you to deliver value, not just a promotional pitch, during on-line meetings.

This is why we have added d!nk SalesMatik to our portfolio. It provides the tools you need for post-Covid selling. Moreover, it delivers the metrics you need to understand the new rules of sales interaction. It is the tool that delivers evidence – the data you need to transform your selling in the best way possible.

Alan Joenn, Account Director at Collier Pickard