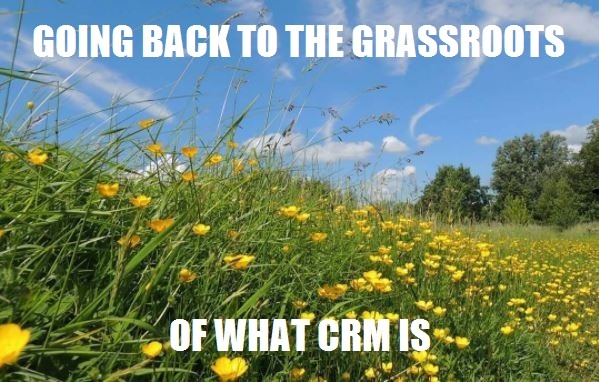 Our Marketing Director, Alan Joenn, recently gave a presentation at The Business Show at the ExCel in London. His theme was "How CRM enables business growth". The full video clip will be available later but for starters, we thought we'd show you short snippets, broken up into mini-topics. To kick-start, here's a reminder of what CRM is… hint: it's not software!
Transcript: 
If we're going to talk about CRM, we're going to need some definitions, and the first thing is to define what Customer Relationship Management is. It's not about a piece of software; Customer Relationship Management is about making it easier for people to do business with you, whether you're using any technology to support your customer records or not.
So CRM is about helping you create growth, create shareholder value. However, there is CRM software out there in the market and technology has a role to play… the role that technology has to play is to make things faster, cheaper, better and make the processes within your business more efficient. If you can make processes more efficient, you should liberate time for people to become more effective in the way they focus on the customer and therefore help grow and deliver the shareholder value that you're looking for.
Often, when I talk to people about CRM, they say, "oh, it's all about software". And, of course, the answer is, it's not all about software – it's about the approach that you and your team have got towards the customer and enabling your team to be customer-focused.
I'm not alone in this kind of thinking – there are some expert opinion out there. We hold Martha Rogers in quite high regard – she was one of the founding members of the Peppers and Rogers Consulting Group, which wrote the very first 1-to-1 Manager and 1-to-1 Marketing books, which lots of people still use as benchmarks for best practice in communications from me to a whole selection of my customers or prospective customers. And blog trackers and opinion collators like Tech Target have more recently pulled lots of information together – and the key in the Tech Target quote is that CRM is actually about analysis.
So if technology is going to help provide you with CRM, which makes people more effective, then it has to be aligned with the way your business model runs.
If you want to read more about what CRM is, check out these blog articles:
Or download our flagship CRM eBook: