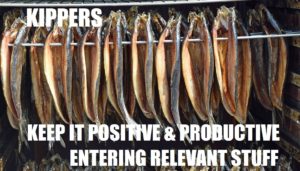 If your business development team doesn't have a data driven culture, it's easy to get overwhelmed when reviewing your team's sales opportunities in CRM. For example, you might think – why are there open opportunities which are expected to close in the past?! Why are there 3 copies of the same opportunity, and why are all of them are in the pipeline forecast?! Why are there 5 open opportunities with a BDM assigned, but no phone calls logged against them?! Getting your sales team to engage with CRM in the right way takes time, effort, and positive leadership. So how do you drive a culture change and influence people to help you get the insight you need when managing sales opportunities with CRM? Here are some Do's and Don'ts to help you:
Do focus on important, relevant data
If you ask people to enter a piece of information, you need to be sure that doing so provides a benefit, both to the business and to the rep. This will require a deeper discussion with the team to begin with – what goals are you trying to achieve in the first place? What metrics are needed for your KPIs? From there you can work out what data is needed to gain valuable insight, steer the ship and reach these goals.
This means if you can explain why that data is genuinely valuable – for example, by using it to identify further up-sell or cross-sell opportunities – your reps will more likely want to be part of the bigger picture of success, rather than being led without purpose.
Don't overburden people with too many details
Getting account managers to fill in data "because there's a space for it" won't work. Why? Simple – if people think you are asking them to fill something in so you can do your reports/ because it's a field on the form/ because it looks bad if they don't/ because it's the process, that won't make them want to do it! If the data entry becomes laborious with no sense of purpose, it will put people off.
So think carefully about what it is you ask of your account managers. People want to be part of something that's important, so asking them to fill in information which later is shown to be redundant will impact their trust and confidence in you.
Do identify where the gaps are
Once you've got the ball rolling with a good data structure, you need to monitor how well the data entry process is going. Use whitespace reports to identify key information that is commonly left incomplete. Feed this information back to your sales representatives and remember to keep it positive, informing them how this information also helps them!
For example, if you find that an opportunity type is often ignored or forgotten by reps, explain how filling in that data would help them quickly identify low/medium effort contract renewals versus high effort new customer acquisition projects. Show them how this important bit of information allows them to filter their opportunities in or out so they can build lists of "renewals this month" and crack out a series of phone calls very quickly by working down that list. Data entry shouldn't be a nuisance if it reaps in rewards in terms of efficiency and effectiveness.
Don't dilute data accuracy
Don't rely on a data entry person to fill in additional opportunity info. You need the valuable, well thought-through knowledge your experienced reps have on the opportunities they are working on. Having anything other than first-hand recording of that information dilutes the accuracy of the data entered – in much the same way as Chinese whispers degrades at each link.
In this sense, data entry doesn't have to be a chore. Some CRM systems allow for voice memos; mobile CRM applications allow for updating info on the go; CRM in the cloud means you can access the system anywhere, anytime, making it convenient to access and enter info easily. Make sure you don't dilute data accuracy by ensuing your sales reps have easy and quick access to your CRM system.
Do have an open discussion about what works, what doesn't
Over time, people will get a flavour of what works and what doesn't as far as updating sales opportunities go. So spend time with your sales team to work out what their frustrations are, what difficulties they are having and what they think is working well (in that order). The people who use the system on a daily basis will absolutely have ideas about things that could be improved, so you will gain from their inside knowledge and experience.
Furthermore, giving reps the feeling that they are being listened to (even if there is little you can do to improve the pain at this point) makes them much more likely to do their best to help you (by filling important information in). It's also important to end that conversation with a positive note, since that's the part of the conversation people usually take away – the feeling left at the very end. And this positive note often requires a follow-up action to make things good again.
Don't wait until your reps tell you about a problem
If this happens, they've usually already talked to other sales representatives about it by this point, and their frustration ripples out to other reps. So before a molehill turns into a mountain, be as proactive as you can – help your sales team be as effective as they can in managing sales opportunities with CRM, and create a strong sense of leadership, trust and positivity amongst the team. The importance of support amongst peers and the positive impact opportunity management with CRM is having on their working life cannot be understated if CRM maturity is something your business aspires to.
To finish off, here's a brand new acronym for you, which really sums up the theme of this blog:
KIPPERS.
Keep It Positive & Productive Entering Relevant Stuff!