CRM is for life… Not just for Christmas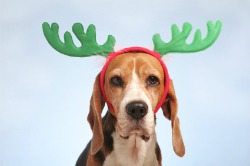 With the end of the year fast approaching, you'd be forgiven for thinking that companies are beginning to wind down. This is certainly not the case with many of the financial services clients I manage. In the run-up to the end of the year, many have been in due CRM diligence mode, auditing their CRM investment and looking at ways to enhance their return in the year ahead.
This isn't just a theme with my existing clients – we've also seen an appetite from financial organisations (that aren't our clients yet!), who are looking to invest in the CRM space either as a first foray into CRM or to replace an existing investment that isn't delivering a return.
I thought I'd take the opportunity presented by my first article on our blog to talk about some of the challenges we've experienced:
Good Housekeeping
To ensure the on-going success of a CRM solution, regular investment in the system by the users, management, administrators, etc. is required. This input from users keeps the system up to date, accurate and relevant. Unfortunately, with staff turnover and loss of original project sponsors, even the most successful CRM solutions can wane.
A CRM solution can only do so much. Like any system, it needs on-going investment to ensure long term success and growth. This doesn't always mean financial investment – more often it's a question of time and effort.
A number of our clients have decided to tackle their out-of-date data and database structure and start making it work for them. This is level one CRM Maturity and it's not an enviable task. With some guidance, our clients have been able to get their systems back on track, but it does take hard work. We advise our clients to watch for the early warning signs of CRM failure, to help keep their systems running smoothly.
System Re-vamp
A number of our clients have undertaken projects to re-vamp or enhance their CRM solutions to deliver more or improve user buy-in. These projects can range from simple auditing of user fields, to cleaning-up data, database re-structuring, new screen designs and functionality, and complex bespoke developments.
The need for improved reporting has also been high on the agenda with our clients. We've seen requests for the ability to use the CRM to inform and support management, marketing, sales, etc. in ways not necessarily possible in their CRM system. The result has been the creation of new bespoke Crystal reports, QlikView documents or the implementation of Opportunity Bid grids to manage their pipeline more efficiently.
Part of most system overhauls is also the drive to make it easier and more accessible for its users. Recently, more and more companies in the financial sector have escalated their deployment of mobile solutions to support the changing face of how companies need to operate. Historically, BlackBerry's security model had been a big draw for financial clients, however, we've begun to see more demand from this sector for CRM on Android/Tablets and iPhones/iPads. Put this on your stock watch list for growth in 2012.
Out with the old and in with the new
A number of companies in the financial sector have approached us to investigate implementing a CRM solution for the first time. A common theme with these companies is that they have hit a fork in road – continue to do nothing? Or is now the time to bite the bullet?
Most recognise that the "do nothing" option is untenable. They need to move away from the old way of managing data in Excel silos or in multiple disparate systems. It's inevitable that they will have to bite the bullet at some point, as the "do nothing" approach will impede future growth. But the journey to get to the nirvana of a single view of their relationships on one platform is not an easy one. This is where working with a CRM consultancy can help. With the aid of experienced CRM consultants, these companies can work out their course using CRM best practice experience and methodologies – such as our own STEP methodology.
We have also been approached by a number of companies who already have a CRM solution in place which, for a number of reasons, has not been delivering. The result has been a decision to cut their losses with their current CRM system and partner and find new a one. Although this is quite a drastic approach – and not one that should be entered into lightly – as with investment sometimes it's better to cut your losses and start again with a blank canvass.
The concern with implementing new CRM software is that it only makes up 20% of the success of any CRM implementation. So even with a new shiny CRM system the same lack of user adoption, low quality data, the wrong guidance or a poorly implemented solution those same problems can happen again. If you're thinking about starting again with CRM we'd advise you to spend time making sure your potential new CRM partner understands, and preferably has experience fixing, your current CRM issues.
CRM is not just for Christmas
The above points highlight just a few of the areas we've been working on with our financial services clients in the run up to Christmas. However, it is not just our financial clients, we have also seen appetite to get things moving from across our client base. Christmas looming may have been the catalyst for many to review their current set up and make changes, but CRM is for life and not just for Christmas, so investment in it needs to be a constant!