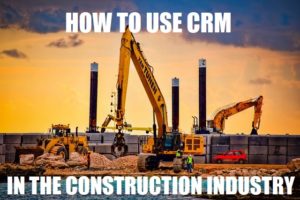 I note with some sadness the demise of Aspin Group, which I picked up from Paul Griffin's LinkedIn with its #constructionjobs hashtag. The whole construction sector has been under pressure for some time with disruptions in supply chain and in cash flow. This extends from Tier 1 corporations right the way down to SMEs and owner managed businesses. So the thought crossed my mind:
Could accurate demand forecasting have helped and could it help other companies in the construction sector?
Here are some ideas designed to address this question.
Demand forecasting
First of all let's look at demand forecasting and how its accuracy could be improved. There is no crystal ball in play here, but your customer-facing people probably have all the information you need to deliver accuracy in demand planning. All you need to do is to put it into the right shape.
I have been working with a supplier to the construction industry recently. They deal in bricks and stone, so their demand forecasting is entirely linked to the fortunes of the construction and civil engineering sector. To measure demand, the company needs a clear view of the projects that are coming down the line. Now, you can buy this data from well-known sources, but that doesn't give you a clear view of what's happening on the ground – project milestones, actual dates for materials to be on-site and at what pace the construction will complete. In my experience, your field sales people and your customer service team will know this information. They'll pick it up from the great relationships they have with the people they are in contact with on a daily basis. So some accuracy in demand forecasting could be gained by devising ways to capture this subjective knowledge and consolidating it for analysis and forecasting.
It's often the job of the sales manager to interpret the 'gut feel' of the team and create the demand forecast that goes into the workshop, to production, to finance, and elsewhere in management. And this is where CRM in construction comes into play. If you can create a mechanism, an easy-to-use template to capture subjective knowledge and gut feel, then you have the chance to put yourself ahead of the game. So CRM in construction is not just about accurately recording relationships with your world of contacts, it's not just about creating the so-called 360 degree view of the customer, it's also about understanding construction projects at an intimate level and being able to translate this information into accurate forecasting and trending.
CRM for Construction – how should it work?
Conventional CRM technology does not really track demands from project in this way. It's very common for companies to be like my brick producer. They might issue the same or similar quotations to 4, 5 or 6 contractors or subcontractor before an order is placed. This activity in quotation production lends itself to some level of automation through technology. It also needs to be carefully categorised so that double or treble counting doesn't make its way into demand forecasting. After all, you may have issued four quotes but you can only win one order; there's only one project!
CRM has the mantra of 'making it easier for people to do business with you'. But in the case of CRM in construction, this needs to be extended such that it's easy to understand the projects as well as the customers.
If you would like to find out more on this topic, just get in touch.